Message
YAMAKAWA Komei, Director of Sunshine Plaza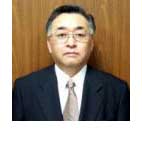 A special nursing home for the elderly, "Sunshine Plaza" was the first of its kind to have Unit-Care (all private separated rooms with a living room) System in Fukuoka. It is a place where customers and users can feel at home, learn to support themselves and even enjoy having short trips together. There also is a community center where they communicate and have fun with children.

Our mission has been helping the users learn to support themselves, providing nursing care that meets individual needs and keeping the place free of unpleasant odor.
Every staff is trained to support the residents in all sincerity under the same sense of purpose, spares no effort to gain specialized knowledge in order to better understand those in need of their support.
The residents can regain "pride", "self-confidence" and an "affluent life" by themselves. They enjoy singing and dancing with the volunteers. The coffee corner is always lively. Sunshine Plaza is a wonderful place with the source of energy for those who stay as well as the staff.

We offer one-day free trial stay for you to prove what we are capable of. Please contact us for more details.