TORISU Hiroyuki MD Ph.D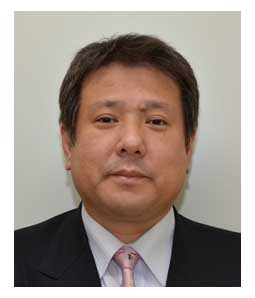 Professor
Section of Pediatrics
Department of Medicine
Division of Oral & Medical Management


 Dr. TORISU Hiroyuki graduated from Kyushu University in 1996. He received clinical training at Kyushu University Hospital, Fukuoka Children's Hospital, and National Hospital Organization Kyushu Medical Center. Then he began to practice and research in the field of child neurology at the Division of Child Neurology, Tottori University. Then he worked as a clinical fellow, an assistant professor and a clinical lecturer at the Department of Pediatrics, Kyushu University before coming to Fukuoka Dental College as an associated professor in 2013.
 As educational activities, he gives lectures and clinical trainings on the child development and its assessment, and pediatric neurological disorders.
 As for research, he has conducted molecular genetic and epidemiological research on childhood-onset neurological diseases focusing on encephalitis and encephalopathy.
 In his practice, he has provided diagnosis and treatment for pediatric neurological disorders focusing mainly on developmental disorders and epilepsy. In addition, he has provided clinical practical training for medical interns and residents.
Research work by TORISU Hiroyuki